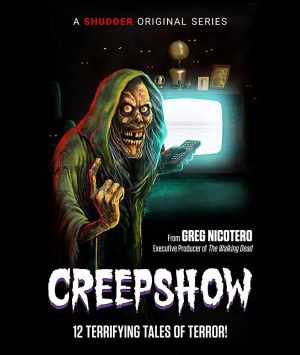 Creepshow
Horror
A young boy's horror comic book comes to life in this anthology series of terrifying tales.
Season 03 Episode 02 — The Right Snuff; Sibling Rivalry
A misunderstanding in space ensures two astronauts go down in history for all the worst reasons. Lola is convinced her brother is trying to kill her, but she's worried about the wrong monster.
Creepshow S03E02 WEBRip x264-ION10 (477.75 MB)
Creepshow S03E02 720p AMZN WEBRip DDP2.0 x264-FLUX (1.32 GB)